Changes at USPS Could Affect Your Banking Services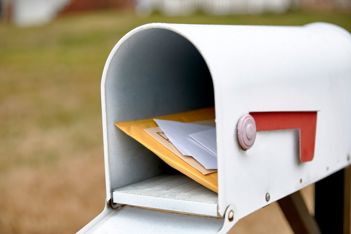 The U.S. Postal Service recently announced a cost-cutting plan that will slow down some first-class mail beginning Oct. 1. The changes are expected to affect long range deliveries most, especially those that have to be flown to their destination, but USPS has warned that it could take up to five days for any first-class mail to be delivered.
What does this mean for your finances? For one thing, everything Pinnacle sends to you by mail may take longer to be delivered. That includes statements, replacement debit cards, bills and more. It may also cause anything you send to Pinnacle to be delayed, as well, like loan payments sent by paper check. If your business uses Lockbox services, the payments your customers send to Pinnacle could take longer to arrive, causing delays in posting to your account.
One area that's expected to be unaffected is Pinnacle's Bill Pay through Online and Mobile Banking. To account for the slow-down in mail service, Bill Pay will send any physical checks earlier so they should still meet payment due dates.
What can you do about it?
Send your loan and other bill payments earlier. Stay aware of your due dates and put checks in the mail at least five business days before they hit.
Sign up for Pinnacle Online and Mobile Banking. Take advantage of Online Bill Pay, loan payments and other features that can replace sending paper checks by mail.

Enroll in eStatements. If prompt statements are important to you, eStatements are the best solution. They are available to you online immediately.
---