Susan Hampton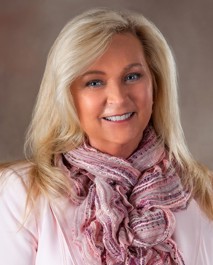 Area Manager and Office Leader

3333 Riverwood Parkway
Suite 100
Atlanta, GA 30309
Phone: 470.990.8410
Fax: 470.990.8420
Email
Susan Hampton is an area manager and office leader for Pinnacle's Atlanta Riverwood office.
In her role, Hampton provides leadership in management and development of staff, recruits and leads diverse collaborative teams that cultivate client relationships, performs detailed analyses of business needs and provides clients with distinctive service and effective advice.
Hampton came to Pinnacle in 2020 from Fidelity Bank in Atlanta, where she was a regional manager overseeing direct operations of 18 Fidelity Bank locations in the Greater Atlanta metro. During her 15-year tenure at Fidelity, she set up its branch operations from the ground up, hiring, developing and training over 125 employees across all of Fidelity's footprint. Previous roles were with Pinestate Mortgage, where she was a senior loan officer, and Commercial Bank of Georgia/CBG Mortgage Company, where she was mortgage banking president.
Hampton is on the board of the Cobb County Public Safety Foundation, Inc., co-leader for the Cobb County Coalition of Business Associations, chair of the Public Safety Celebration Committee and past president for the EC Lions Club. She was named the East Cobb Citizen of the Year in 2013, Cobb County Police award for Citizen of the Year in 2018 and won the Cobb Chamber of Commerce Public Service Award in 2020.
Back to List