Randy Nicely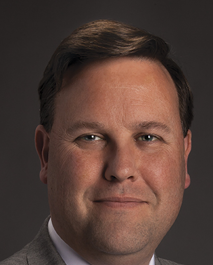 Area Manager - Client Services

202 Campbell Ave. SE
Roanoke, VA 24013
Phone: 540.769.8502
Email
Randy Nicely is an area manager of client services for Pinnacle Financial Partners' Virginia Western region.
Before Pinnacle's acquisition of BNC Bancorp in 2017, Nicely was a product sales manager for BNC Bank. He began his career in 1992 with First Virginia Bank–Southwest in Roanoke, VA, where roles included serving as a branch operations officer and commercial officer in treasury services. During his 27-year career he served in various roles with Valley Bank in Roanoke, including director of corporate training and development, retail administration officer and small business banking officer.
Nicely earned his bachelor's degree from Old Dominion University in Norfolk, VA. He has completed graduate programs at Virginia Bankers Association's Compliance School, East Carolina University and Risk Management Association's advanced commercial lending school and Roanoke College's The Management Institute.
Nicely is a member of the Virginia Bankers Association's retail executives committee and is a certified facilitator for Fierce, Inc., a professional training and coaching method. He is a past member of the Association for Talent Development, the deposits and payments committee for the Consumer Bankers Association and is past founding member for the Virginia Bankers Association training peer group.
Back to List