Missy Wallen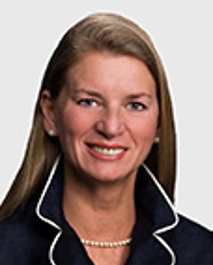 As Pinnacle's Knoxville chairman, Missy Wallen leads the market's client services group and oversees the Knoxville-area offices.
Before joining Pinnacle in 2014, Wallen served with BB&T in Knoxville for 12 years and from 2007 to 2013 was its Tennessee president. Her financial services career spans 40 years and includes leadership positions at Valley Fidelity Bank and Trust Co., Bank of East Tennessee and BankFirst, which was acquired by BB&T in 2000. Wallen began her career at First National Bank as a teller.
She earned her bachelor's degree from the University of Tennessee and holds a graduate degree from Louisiana State University – School of Banking of the South. Active in the Knoxville community, Wallen is a member of the UT College of Communication and Information board of visitors and serves on the board of the University of Tennessee Knoxville Alumni Association. She also serves as vice chair of The Development Corporation of Knox County and is on the board of directors of BlueCross BlueShield of Tennessee.
Back to List