Mike Hammontree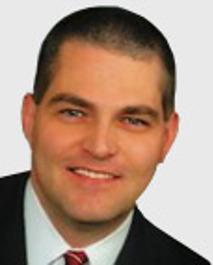 Director, Corporate Services
Mike Hammontree serves as director of corporate services for Pinnacle. In this role, he oversees all of the firm's commercial payments products and programs, including treasury management, merchant card services, purchasing and corporate card programs, international trade services and foreign exchange. Prior to this role, Hammontree served as director of research and product development for the firm, and also served as area executive for Pinnacle's Franklin market.
Prior to joining Pinnacle, Hammontree served as vice president and business banker for AmSouth Bank. He was selected to the Chairman's Club on multiple occasions. Hammontree also served as vice president and corporate product manager for First American National Bank's treasury management group. Prior to joining AmSouth/First American, he served as a supervisor in the accounting/fiscal services department for the Federal Reserve Bank of Atlanta's Nashville office.
Hammontree holds a bachelor's degree from Tennessee Technological University and a master's in business administration from the University of Tennessee, Knoxville. He is a graduate of The Payments Institute, has earned his Certified Cash Manager (CCM) designation, and has completed the Scarlett Leadership Institute at Belmont University.
Hammontree currently serves on the board of CASA of Williamson County. He previously served as board member and finance chair for Interfaith Dental Clinic and was active with the Tennessee Secondary School Athletic Association and Junior Achievement.
Back to List