Mary Beth Brackman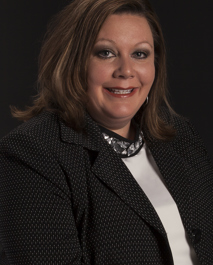 Manager, Client Service Center
Mary Beth Brackman serves as a Client Service Center manager for Pinnacle. She leads the firm's Client Service Center representatives in North Carolina and The Answer Group (TAG), the internal team that helps associates with operational questions.
Brackman began her banking career in 2000 as a financial service representative for National City Bank in Ashland, KY. She also has served as a training development specialist for Woodforest National Bank and as a branch manager and commercial relationship manager for SunTrust Bank. Brackman joined Pinnacle in 2017 when the firm merged with Bank of North Carolina, where she was a customer care center manager.
She earned her bachelor's degree from Morehead State University. Brackman is a member of Salvation Army Boys and Girls Club of High Point Advisory Council and served as its chair from 2014 to 2016. She earned the High Point Chamber of Commerce's Volunteer of the Year Award in 2011 and 2013 and is a graduate of High Point Chamber Leadership Class of 2009.
Back to List