Kim Ciukowski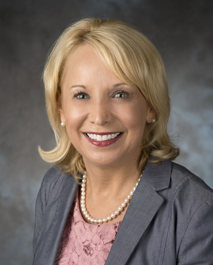 Knoxville Treasury Management Manager
Kim Ciukowski, Certified Public Accountant, serves as senior vice president and the manager of Knoxville's treasury management team.
Ciukowski began her career in commercial banking in 1992, spending over seven years in treasury management prior to serving as first vice president and middle market relationship manager at SunTrust Bank. She joined Pinnacle as a financial advisor in 2007. During her tenure in Treasury Management at SunTrust, she managed the East Tennessee sales, customer service and implementation team.
Ciukowski earned a bachelor's degree in finance from Indiana University and attended Tennessee Wesleyan College to complete her accounting major. She served as past chair of both the East Tennessee Catholic Charities board of trustees and the Florence Crittenton Agency board of directors, as well as allocations panel chairperson for the United Way of Greater Knoxville. She currently serves on the executive committee of the Florence Crittenton Agency board of directors and the Knoxville Chamber Partnership board and finance committee. She is a member of the Tennessee Society of CPAs and Executive Women's Association.
Back to List