Doug Daugherty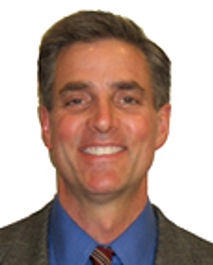 Doug Daugherty serves as senior credit officer for the middle Tennessee client advisory group and is located in the downtown Nashville office at Pinnacle at Symphony Place.
Daugherty began his career in 1985 at First American National Bank in Knoxville as the audit manager for the East Tennessee banks. While in Knoxville, Daugherty also managed the East Tennessee division's loan review and credit analyst departments. He served as a special assets officer and then as a lending officer in the commercial and professional division. In 1997 Daugherty transferred to First American's Nashville office and served as senior credit officer for the commercial and professional, private banking and community bank divisions. He transferred to the Chattanooga office following AmSouth's acquisition of First American and served area credit officer for Southeast Tennessee and Northwest Georgia through 2003. Before joining Pinnacle in 2010, Daugherty was in credit administration at FSGBank. At Pinnacle Daugherty has served as a special assets officer and as a senior credit officer for the client advisory groups in Rutherford and Williamson counties.
Daugherty's past community and professional involvement includes chairing the southeast Risk Management Association chapter and serving as president of the Chattanooga Ballet, allocations chair for the Knoxville United Way and president of the Chattanooga Downtown YMCA board.
Daugherty holds a bachelor's degree in accounting from Lipscomb University and is a CPA.
Back to List