Dave Baukema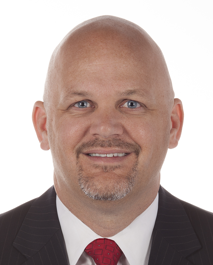 Office Audit Manager
NMLS #: 1384966
Dave Baukema is an office audit manager based in Pinnacle's office on Premier Drive in High Point, NC.
Before Pinnacle's acquisition of BNC Bancorp in 2017, Baukema was a regional manager for Bank of North Carolina. He began his financial services career in 1992 with Bank West in Michigan, where roles included serving as a mortgage loan processor and a branch manager. Baukema later moved to Flagstar Bank, where he was a regional manager and then a division manager with responsibility for the bank's Atlanta market. He also managed Flagstar's partnership with the Atlanta Falcons.
Baukema earned his bachelor's degree in business management from Marietta College in Marietta, OH and is a graduate of the North Carolina School of Banking.
Baukema is active in the community, serving as a scoutmaster for Boy Scouts of America Troop 26 in High Point. He is also a graduate of the Boy Scouts of America Wood Badge leadership program. He has served on the boards of the Center for Family Resources in Marietta and Ozone House in Ann Arbor Michigan, where he has also served as treasurer and president.
Back to List