Craig Holley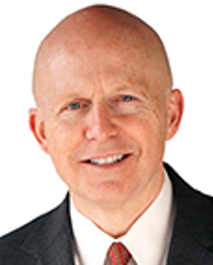 Craig Holley is Pinnacle's Chattanooga chairman.
Before Pinnacle's acquisition of CapitalMark Bank & Trust in 2015, Holley was chairman, president and chief executive officer of CapitalMark.
Prior to founding CapitalMark, he worked for over 25 years at AmSouth Bank, serving as regional president for the bank's Southeast Tennessee/North Georgia area. Holley is chairman of the Hunter Museum of American Art and past chair of the Chattanooga Economic Development Council. In addition, he serves on the board of trustees for the Siskin Children's Institute. In 2012, Holley was recognized as the Chattanooga Area Manager of the Year.
He is a past board member of the Nashville Branch of the Federal Reserve Bank of Atlanta and a past member of the University of Tennessee at Chattanooga's College of Business Advisory Board and the Chancellor's Roundtable. Holley served on the FIS national CEO Strategic Planning Advisory Council. He has also served on the boards of directors of the Chattanooga Area Chamber of Commerce, United Way of Greater Chattanooga, ArtsBuild, Girls Preparatory School, Ochs Center for Metropolitan Studies, Chattanooga Neighborhood Enterprise, T.C. Thompson Children's Hospital Foundation, Tennessee River Gorge Trust, Cherokee Area Council of the Boy Scouts of America, First Things First and the YMCA of Metropolitan Chattanooga.
He earned his bachelor's degree in economics at Auburn University and is an alumnus of the Graduate School of Banking at Louisiana State University. Holley successfully completed Georgia State University's Management Development Program at the Center for Executive Education in Atlanta and is a graduate of the Center of Creative Leadership in Greensboro, NC.
Back to List