Bill Jones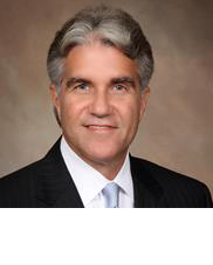 Executive Vice President and Rutherford County Area Executive
Bill Jones is Pinnacle's Rutherford County area executive, leading all of Pinnacle's efforts in Rutherford and Bedford counties. With almost 30 years of financial services expertise, he was instrumental in helping Cavalry Banking become Rutherford County's top market share holder before Cavalry merged with Pinnacle in March 2006.
He was executive vice president and chief administrative officer for Cavalry for four years, following seven years as a trust officer. Jones' experience also includes serving as vice president and trust officer for SunTrust. He launched his career at Provow, Jones and Associates, an insurance and financial planning firm.
Jones is the chairman of Destination Rutherford 2015, a five-year economic development program for Rutherford County. He has served as chairman of the Rutherford County Chamber of Commerce and as president of the Middle Tennessee State University Foundation. Jones also currently serves on the board of directors for the Middle Tennessee Medical Center in Murfreesboro as a member of the Rutherford County Industrial Development Board and as a director of the Christy-Houston Foundation. Jones was also named Philanthropist of the Year in 2012 by the Middle Tennessee Medical Center Foundation.
Jones is a graduate of Middle Tennessee State University, the Southern Trust School at Birmingham-Southern University, and the Graduate School of Banking at Louisiana State University.
Back to List