Alan Scrimager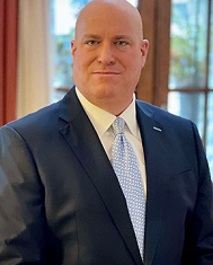 Senior Lending Officer

949 S. Shady Grove Road
Memphis, TN 38120
Phone: 901.259.2168
Fax: 901.261.1924
Email
Alan Scrimager serves as a senior lending officer for Pinnacle's client advisory group in Memphis. He is based at the firm's Memphis Shady Grove office.
Scrimager joined Pinnacle in 2021 with 19 years of financial service experience, most recently as as a commercial relationship manager at Renasant Bank in Memphis. Prior to Renasant, he served at Bank of Bartlett as senior business banking manager and commercial lender.
Scrimager earned his bachelor's degree from the University of Memphis and master's in business administration from Union University in Jackson, TN. He also completed a certification from Christian Brothers University's Barret School of Banking and graduated with distinction from Southern Methodist University's Southwest Graduate School of Banking.
Back to List