Richard (Rick) D. Callicutt, II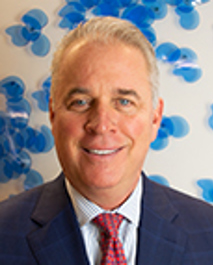 Chairman of the Carolinas and Virginia, Pinnacle Financial Partners Director since June 16, 2017
Rick Callicutt is Pinnacle's chairman of the Carolinas and Virginia region. Before Pinnacle's acquisition of BNC Bancorp in 2017, he was president and chief executive officer of BNC Bancorp and Bank of North Carolina.
He began his career in banking with Wachovia Bank and First Union Bank, where he served as city retail banking manager and regional credit administrator. Mr. Callicutt joined the Bank of North Carolina (one of six original employees) in 1991 as senior lender of the de novo bank. During his tenure at the company, he served as compliance officer, chief credit officer and chief operating officer before becoming president and CEO in June 2013.
Mr. Callicutt earned his bachelor's degree in business from High Point University and is a graduate of the North Carolina School of Banking.
He is chairman of the board of the North Carolina Bankers Association and is a member of the board of trustees at High Point University. Mr. Callicutt has served in various community organizations, including the United Way of Greater High Point, Salvation Army of North Carolina and the Bud Kivett Memorial Golf Tournament. He was the 2011 recipient of the High Point Chamber of Commerce Small Business Advocate of the Year Award. Mr. Callicutt has also served as chairman of the Juvenile Diabetes Research Foundation and has served on the board of trustees of the North Carolina School of Banking.
Back to List