G. Kennedy Thompson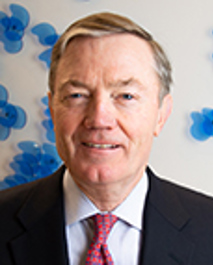 Director since June 16, 2017
Ken Thompson joined Aquiline Capital Partners LLC, a New York-based private equity firm investing exclusively in the global financial services sector, in 2009 and is a partner and co-head of the Banking and Credit team.
Prior to joining Aquiline, he was chairman, president and chief executive officer of Wachovia Corporation. Previously, Mr. Thompson was the chairman of The Clearing House, The Financial Services Roundtable and The Financial Services Forum. He is a former president of the International Monetary Conference and was also president of the Federal Advisory Council of the Federal Reserve Board. Mr. Thompson is a director of Engs Commercial Finance Co., Strategic Growth Bank and Lending Tree (NASDAQ: TREE) and is a former director of BNC Bancorp. Mr. Thompson is a Trustee of The Morehead-Cain Foundation.  
He holds a bachelor's of arts degree from the University of North Carolina at Chapel Hill, where he was a Morehead Scholar, and a master's of business administration from Wake Forest University.
Back to List