Pinnacle Recruits 2 Financial Services Veterans for Gallatin Office
September 20, 2021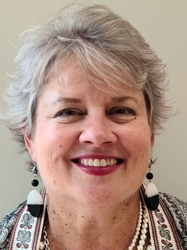 Pinnacle Financial Partners has hired a duo of experienced financial services professionals for its recently opened Gallatin office.
Karen Celsor joins the firm from Reliant Bank as the Gallatin office leader. She has 35 years of financial services experience.
Trina Woodard also joins Pinnacle from Reliant Bank. She serves as a financial advisor based at the Gallatin office and brings 26 years of experience to her role.
"Pinnacle's office in Gallatin has been open for four months, and we're excited to build our team as we grow our local presence and serve more and more clients," said Chris Rippy, Pinnacle's area manager in Sumner County. "Karen and Trina are precisely the type of experienced professionals that Pinnacle seeks to bring on board. They are focused on delivering the personal service that our clients deserve, and we are thrilled to welcome both to our team."
Celsor most recently served as the branch manager for Reliant Bank in Gallatin and held similar roles at Sumner Bank & Trust and Fifth Third in Gallatin. She attended Volunteer State Community College and has served on the board of Habitat for Humanity of Sumner County and was treasurer for the local chapter of the American Cancer Society.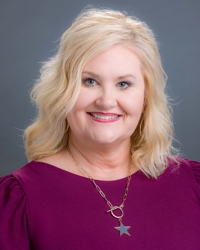 Woodard's prior experience at Reliant Bank in Gallatin included roles as business development officer for Sumner and Davidson counties and as the branch manager for its first location in Gallatin when it was known as Commerce Union Bank. She also served as a personal banker for Cumberland Bank and branch manager for AmSouth Bank. Woodard is an active member and past board member of the Gallatin Chamber of Commerce and serves on the boards of Habitat for Humanity of Sumner County and Gallatin Childcare.
Pinnacle Financial Partners provides a full range of banking, investment, trust, mortgage and insurance products and services designed for businesses and their owners and individuals interested in a comprehensive relationship with their financial institution. The firm is the No. 1 bank in the Nashville-Murfreesboro-Franklin MSA, according to 2020 deposit data from the FDIC. Pinnacle earned a spot on the 2021 list of 100 Best Companies to Work For® in the U.S., its fifth consecutive appearance. American Banker recognized Pinnacle as one of America's Best Banks to Work For eight years in a row and No. 1 among banks with more than $10 billion in assets in 2020.
The firm began operations in a single location in downtown Nashville, TN, in October 2000 and has since grown to approximately $35.4 billion in assets as of June 30, 2021. As the second-largest bank holding company headquartered in Tennessee, Pinnacle operates in 14 primarily urban markets across the Southeast.
Additional information concerning Pinnacle, which is included in the Nasdaq Financial-100 Index, can be accessed at www.pnfp.com.