Pinnacle Financial Partners Appoints Office Leader for Myrtle Beach Grissom Office
May 24, 2023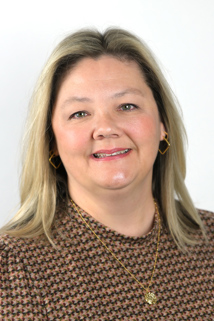 Sherry Katzenberger has joined the Pinnacle Financial Partners team as the office leader for the Myrtle Beach Grissom office, adding more experience to the firm's thriving South Carolina operations.
"Sherry's talent for building and managing relationships will allow Pinnacle to continue to serve our clients with the utmost care and professional knowledge," said Aaron Butner, area manager for Coastal South Carolina. "Sherry has already demonstrated that she brings tremendous industry knowledge to the table, and we are confident she will be a tremendous asset to our team and the Myrtle Beach community as a whole."
Katzenberger brings more than 26 years of banking experience to her position as office leader. She previously served as a retail market manager for Synovus Bank in North Myrtle Beach, where she was responsible for her office's overall performance and small business growth production for her clients. Prior to Synovus, she worked at Truist, where she spent decades building strong client relationships.
Pinnacle Financial Partners provides a full range of banking, investment, trust, mortgage and insurance products and services designed for businesses and their owners and individuals interested in a comprehensive relationship with their financial institution. The firm is the No. 1 bank in the Nashville-Murfreesboro-Franklin MSA, according to 2022 deposit data from the FDIC, is listed by Forbes as No. 27 among America's Best Banks, higher than any other bank headquartered in Tennessee, North Carolina, South Carolina or Georgia. Pinnacle also earned a spot on the 2023 list of 100 Best Companies to Work For® in the U.S., its seventh consecutive appearance, and was recognized by American Banker as one of America's Best Banks to Work For 10 years in a row and No. 1 among banks with more than $11 billion in assets in 2022.
Pinnacle entered the South Carolina market in 2017 when it acquired BNC Bancorp, offering community bank service with the resources and sophistication of a larger firm. Pinnacle was named the No. 1 Top Workplace in South Carolina, midsize companies category, in 2022 and 2021 by Charleston Business Magazine, Greenville Business Magazine and Columbia Business Monthly, with top 10 finishes in 2019 and 2020.
The firm began operations in a single location in downtown Nashville, Tennessee, in October 2000 and has since grown to approximately $45.1 billion in assets as of March 31, 2023. As the second-largest bank holding company headquartered in Tennessee, Pinnacle operates in 17 primarily urban markets across the Southeast.
Additional information concerning Pinnacle, which is included in the Nasdaq Financial-100 Index, can be accessed at www.pnfp.com.