Michael Coleman Joins Pinnacle Financial Partners to Expand Community Association Program
October 24, 2023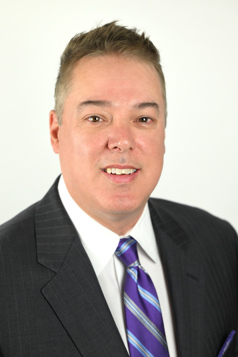 Pinnacle Financial Partners has welcomed Michael Coleman as a financial advisor in the firm's Community Association Program for community management clients. Coleman joins Pinnacle with more than 16 years of financial services experience in this space.
"Michael is one of the best and most knowledgeable financial services professionals in the community management space," said Mike Roche, community association program manager. "Coupled with his outstanding track record in building client relationships, he's a perfect fit."
Coleman comes to Pinnacle as an established community management banker from Pacific Premier Bank (PPB) where he most recently served as vice president, senior HOA relationship manager. In this role, he was responsible for net-new deposits and driving loan growth across the bank's Southeast footprint. He was recognized as the top-performing banker at PPB for five years running, managing and maintaining a portfolio of $516 million. Coleman has formed deep relationships in the association industry across the nation and is known for providing effective advice to his clients. He received his Bachelor of Arts degree from Berry College in Rome, GA, where he was an honorable mention National Association of Intercollegiate Athletics All-American athlete in basketball.
Pinnacle Financial Partners provides a full range of banking, investment, trust, mortgage and insurance products and services designed for businesses and their owners and individuals interested in a comprehensive relationship with their financial institution. The firm is the No. 1 and fastest growing bank in the Nashville-Murfreesboro-Franklin MSA, according to 2023 deposit data from the FDIC, and is listed by Forbes as No. 27 among America's Best Banks, higher than any other bank headquartered in Tennessee, North Carolina, South Carolina or Georgia. Pinnacle also earned a spot on the 2023 list of 100 Best Companies to Work For® in the U.S., its seventh consecutive appearance and was recognized by American Banker as one of America's Best Banks to Work For 10 years in a row and No. 1 among banks with more than $11 billion in assets in 2022.
            Pinnacle owns a 49 percent interest in BHG Financial, which provides innovative, hassle-free financial solutions to healthcare practitioners and other professionals. Great Place to Work and FORTUNE have listed BHG as a best workplace in multiple categories since 2016.
The firm began operations in a single location in downtown Nashville, TN, in October 2000 and has since grown to approximately $47.5 billion in assets as of Sept. 30, 2023. As the second-largest bank holding company headquartered in Tennessee, Pinnacle operates in 17 primarily urban markets across the Southeast.
            Additional information concerning Pinnacle, which is included in the Nasdaq Financial-100 Index, can be accessed at www.pnfp.com.