Greg Schaefer Joins Pinnacle Financial Partners as Financial Advisor
May 16, 2023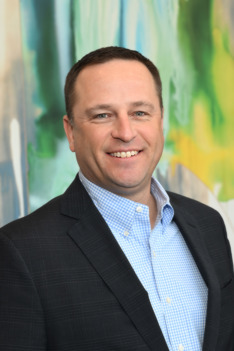 Pinnacle Financial Partners has strengthened its equipment finance team with the addition of senior finance professional Greg Schaefer. With more than 25 years of experience in the banking industry, Schaefer serves as a financial advisor for the equipment finance team.
"I have had the pleasure of knowing Greg for more than 25 years, and I couldn't be more excited to add him to our growing team," said Kris Foster, president of Pinnacle's equipment finance group. "He has developed and maintained a strong track record of success in the Southeast, achieved by providing his equipment finance clients with distinctive service and effective advice for many years."
Schaefer comes to Pinnacle Financial Partners having most recently worked as a senior vice president for One Florida Bank, where the strength of his customer relationships led to a highly profitable portfolio for the bank. He has also been employed as a territory manager for Wells Fargo and served as a senior vice president for IberiaBank, PNC Equipment Finance and Old Florida Bank.
Pinnacle Financial Partners provides a full range of banking, investment, trust, mortgage and insurance products and services designed for businesses and their owners and individuals interested in a comprehensive relationship with their financial institution. The firm is the No. 1 bank in the Nashville-Murfreesboro-Franklin MSA, according to 2022 deposit data from the FDIC, is listed by Forbes as No. 27 among America's Best Banks, higher than any other bank headquartered in Tennessee, North Carolina, South Carolina or Georgia. Pinnacle also earned a spot on the 2023 list of 100 Best Companies to Work For® in the U.S., its seventh consecutive appearance, and was recognized by American Banker as one of America's Best Banks to Work For 10 years in a row and No. 1 among banks with more than $11 billion in assets in 2022.
 Pinnacle owns a 49% interest in BHG Financial, which provides innovative, hassle-free financial solutions to health care practitioners and other professionals. Great Place to Work and FORTUNE have listed BHG as a best workplace in multiple categories since 2016.
The firm began operations in a single location in downtown Nashville, Tennessee, in October 2000 and has since grown to approximately $45.1 billion in assets as of March 31, 2023. As the second-largest bank holding company headquartered in Tennessee, Pinnacle operates in 17 primarily urban markets across the Southeast.
Additional information concerning Pinnacle, which is included in the Nasdaq Financial-100 Index, can be accessed at www.pnfp.com.