Bridget Nodianos Joins Pinnacle in the National Capital Region
January 12, 2022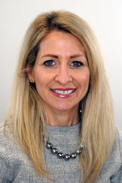 Bridget Nodianos has joined the National Capital Region team of Pinnacle Financial Partners, a bank based in Nashville, TN. She is the firm's first treasury management advisor in the market and will expand the suite of products and services available to local business clients. Nodianos specializes in helping companies with cash flow management, including incoming and outgoing payments, payroll, merchant point of sale, and fraud protection.
"We are fortunate and excited to have Bridget join our team, and she is just the type of seasoned talent we aim to attract," said Carolyne Pelton, regional president for Pinnacle's National Capital Region. "One of Pinnacle's promises to clients is that they will be served by experienced professionals with the wisdom of many years in the industry and the autonomy to work in the clients' best interests. Bridget brings broader capabilities to our team so we can offer the same sophisticated products and services as a much bigger bank with the level of attention and service you normally see only at a small community institution. We are seeking  experienced bankers with a heart to serve and look forward to the continued growth in the market. Pinnacle is ranked as one of the best places to work in the nation and in almost every market we serve—including two award wins in Virginia. We can't wait to show more of our local colleagues why." 
Nodianos joins Pinnacle this week from Truist in Herndon, VA, where she served as a treasury consultant with a focus on supporting the vibrant business community of the National Capital Region She has 17 years of financial services experience, starting in 2005 in College Park, MD, where she was a business services officer for BB&T. Nodianos also worked at BB&T's McLean, VA, office.
Nodianos earned a bachelor's degree in business administration from West Virginia University (WVU). She has served on the board of the National Capital Area WVU Alumni Association and is a member of the NOVA Chamber of Commerce. Nodianos has dedicated time and resources to organizations including Feed the Children, Susan G. Komen Breast Cancer Foundation, American Cancer Society, Junior Achievement, The Ivymount School Foundation and Good Shepherd Alliance.
Pinnacle Financial Partners provides a full range of banking, investment, trust, mortgage and insurance products and services designed for businesses and their owners and individuals interested in a comprehensive relationship with their financial institution. Pinnacle earned a spot on FORTUNE's 2021 list of 100 Best Companies to Work For® in the U.S., its fifth consecutive appearance. American Banker recognized Pinnacle as one of America's Best Banks to Work For nine years in a row and No. 1 among banks with more than $11 billion in assets in 2021.
Pinnacle entered the National Capital Region in November 2021 by hiring a team of local financial services professionals to open an office in Northern Virginia.
The firm began operations in a single location in downtown Nashville, TN, in October 2000 and has since grown to approximately $36.5 billion in assets as of Sept. 30, 2021. As the second-largest bank holding company headquartered in Tennessee, Pinnacle operates in 14 primarily urban markets across the Southeast.
Additional information concerning Pinnacle, which is included in the Nasdaq Financial-100 Index, can be accessed at www.pnfp.com.