Pinnacle's culture is the differentiator. It drives firm-wide wins and builds earnings capacity.
By Rick Callicutt, Pinnacle's chairman of the Carolinas and Virginia
August 28, 2019
Pinnacle's signature culture, the driving force of its success since 2000, has taken root in the Carolinas and Virginia. It is the reason why our firm has successfully added the hottest markets in the Southeast to its footprint and grown the earnings capacity of the firm in enormous ways.
It's now been two years since we closed our merger with Pinnacle Financial Partners, and I've never been more certain that it was the best possible move for everyone involved. I believe this because of the financial success we've enjoyed as a firm and because I can see the joy our people have in being unified in such a strong franchise with a powerful history, culture and potential for the future.
The culture has taken root so successfully that we have added more workplace awards to Pinnacle's already heavy trophy case. In May, Pinnacle was named the No. 5 Top Workplace in all of South Carolina by Greenville Business Magazine, Charleston Business and Columbia Business Monthly. And then in June, we earned the No. 1 award for Best Place to Work in the extra-large category from the Triad Business Journal.
I'm humbled by both awards, but the Triad award is particularly meaningful to me. Winston-Salem, Greensboro and High Point were most affected by the merger with Pinnacle because this area was our former headquarters. Associates here went through organizational change, systems conversions and the largest share of associate losses. And yet, just two years later, they love working here enough to propel us to the top spot across three cities in North Carolina.
Pinnacle's culture has also acted as a magnet for the best bankers in our markets. It's particularly fortuitous to offer a great banking workplace right now as the large national and regional banks that operate in the Carolinas and Virginia are experiencing so much turmoil. We have taken advantage of every opportunity we have to take the best bankers from our competitors with less certain futures, and the pipeline continues to grow.
In the two-year period ending July 31, 2019, we hired 189 revenue producers across the firm. They average more than 20 years' experience and come from all the banks you are familiar with who dominate the marketplace.
Bankers like Linda Kennedy in Charleston, who brings with her a 27-year career serving local commercial clients.
Or Gary Bowman, Mike Nowell and many others who came from BB&T, bringing with them experience and a sizeable book of business.
Or Charles Williams, Lee Moore and Robert Moore, veteran trust, investment and commercial banking professionals who are helping expand our service in Upstate South Carolina.
These are only a few examples of the top talent we draw to our firm every week. They come here because we offer a different experience for them and their clients. And that all comes from the successful integration of the Pinnacle culture.
Everyone who knows Pinnacle has heard this many, many times from our president and CEO Terry Turner. But it doesn't just live in him. This belief in the power of our culture lives in every senior leader and leader of people. It's lived out by every associate every day.
It's taken hold so strongly and allowed our people and our firm to thrive because it is such a powerful differentiator. And as we grow, that difference only becomes more apparent. After all, that difference is how it all started back in 2000.
Hear the Pinnacle story in the words of our clients and associates.
Pinnacle was founded and designed intentionally for the purpose of being the exact opposite of big, bureaucratic banking. The motivation was born from terrible experiences in mismatched and mismanaged regional bank acquisitions. Pinnacle's founders saw firsthand what was happening to make community and regional banking a worse experience for clients and employees and used those lessons to build a firm that would do things differently.
This was a smart business decision because they saw the writing on the wall of what banking would become in the long term. They then set themselves up as an alternative that would attract the best bankers and their clients who wanted a better experience. But the more important driver, and what turns it into a sustainable strategy, was that doing things differently and treating people better across the board is the right thing to do.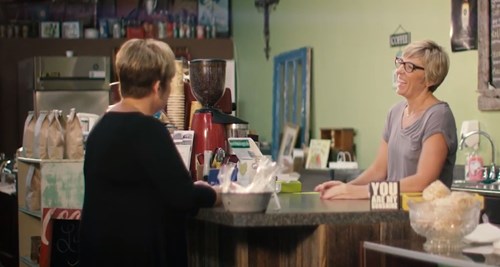 Watch what happens when Pinnacle financial advisors do the right thing for their clients.
That is the guiding philosophy that still permeates the firm and dictates every level of the culture for associates and the service given to clients. Everyone at Pinnacle wants to do the right thing for each other, our clients and the community simply because it is the right thing. It also happens to be a smarter and more profitable way to do business.
This has always been our competitive advantage and the reason why we grew from $0 to $26 billion in 19 short years. It is what has allowed us to compete against large regional banks and national firms, even when we were a small community bank operating just a few offices in one city.
Now that we cover much of the Southeast, that gulf in service quality and associate culture has widened in comparison to our larger peers. Large banks get larger and more impersonal. Digital tools build greater distance between people. Communities lose local decision makers. All the while, Pinnacle grows organically and without changing a thing about its strategy. It's still based entirely on our people, with culture as a differentiator.
Read more about Pinnacle's people-centric strategy in our most recent Shareholder Letter.
Each of these tactics distinguishes Pinnacle from our peers and is the reason we win again and again, even when we go toe to toe with the nation's largest and most successful banks.
None of it would be possible if senior leadership didn't back up their words with action. Our stated values are our tactical values, and they are lived out by every associate every day at every level. It's clear to our associates that senior leaders mean what they say and do what is right. That feeling of righteousness permeates the firm and leads to a front-line corps that is encouraged and empowered to do the right thing for the people they work with and serve.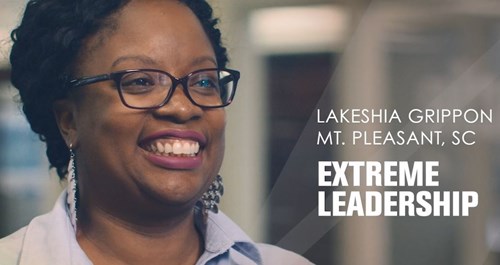 See how Pinnacle associates are empowered to go above and beyond for clients in big and small ways.
Our growth is driven by finding likeminded people who will join us in this mission. That happens organically by finding the right bankers to hire, and it happens in acquisition by finding partner banks that have similar cultures and leadership styles and that have built an associate base full of people with a heart to serve. That's what has happened in the Carolinas and Virginia, and I see plenty of runway for it to continue driving our success in the future.