Nancy Dameron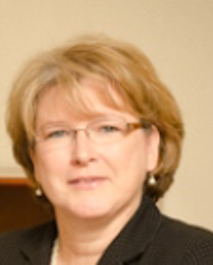 Trust Services Advisor

300 N. Main Street
High Point, NC 27260
Phone: 336.881.3616
Fax: 336.889.3396
Email
Nancy Dameron is a trust services advisor at Pinnacle's North Main Street office in High Point, NC.
Nancy has long history serving client's financial needs in North Carolina.  She was with High Point Bank for more than 11 years, which is now Pinnacle Financial Partners. Nancy works with individuals and charities on trust administration, asset management and estate planning and administration.
Nancy holds a bachelor's in business administration from Guilford College and has also attended Cannon Trust School. She serves the community through volunteer work with Habitat for Humanity, Relay for Life and Open Door Ministries.
Back to List