Brandon Caldwell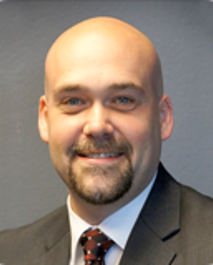 Mortgage Advisor
NMLS #: 279309

550 E McBee Avenue
Greenville, SC29601
Phone: 864.312.4123
Fax: 864.235.5200
Email
Brandon has been assisting clients with purchasing, refinancing and building their homes for over 13 years. Originally from Ann Arbor, Michigan, Brandon now lives in Powdersville. In his spare time, he enjoys home renovation projects and motorcycling. He has experience in all facets of real estate lending including underwriting, renovation, construction, conventional, FHA, VA and USDA loans.
The wealth of experience Brandon has gained over the years supports his commitment to providing excellent service and to guide clients through all aspects of home financing. Whether you are purchasing your first home or are an experienced homeowner, Brandon will ensure you obtain the right loan to match your needs.
Pinnacle mortgage advisors can help find the right solution for what you need. Use this list to find one near you and click "Apply Now" to start an application and conversation. 
Back to List