Tom Dalrymple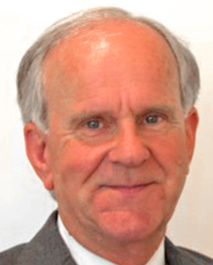 Mortgage Advisor
NMLS #: 453303

1810 North Peace Haven Road
Winston-Salem, NC27104
Phone: 336.819.4436
Email
TRUST AND EDUCATION ARE KEY

"I thoroughly enjoy helping people purchase their dream homes. A big part of making that a reality is building a relationship based on trust. That often starts with education on the mortgage process, whether they're first time homebuyers or have done this many times before. Everyone's situation is unique, and I want to help put together the best deal possible for them. From affluent clients to those who need down payment assistance, I feel fortunate in my career to have earned their trust. Together, we have produced more than $250 million in home loans for my clients, who I consider to be my friends."
About Tom
Has worked with mortgages since 1996, with earlier experience in the 1970s-80s, and time working at the Pacific Stock Exchange in between
Lives in Winston-Salem with his wife and two children
Loves to travel, ski and just be outdoors
Very involved in youth lacrosse leagues and school teams
Pinnacle mortgage advisors can help find the right solution for what you need. Use this list to find one near you and click "Apply Now" to start an application and conversation. 
Back to List