Shelia Middleton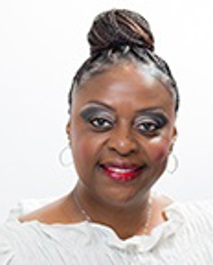 Mortgage Advisor
NMLS #: 771208

949 S. Shady Grove Road
Memphis, TN 38120
Phone: 901.259.5678
Fax: 901.261.5310
Email
TEAMWORK MAKES THE DREAM WORK
"I love working with first-time homebuyers because they are excited and ready to learn. At the same time, I love working with repeat clients because it means they remembered me and liked their first experience. Either way, my goal is to see their smiling faces across the closing table knowing that we got there as a team. I like to say, 'Teamwork makes the dream work,' and that means making sure everyone understands the mortgage process from start to finish. With more than 23 years of mortgage industry experience I can do that with a high level of personalized service."
ABOUT SHELIA
Lives in Memphis
Loves bowling, playing cards and karaoke
Named 2015 Tennessee Housing Development Agency Loan Originator of the Year
Member, National Association of Real Estate Brokers
Teaches mortgage classes for United Housing Inc.
Pinnacle mortgage advisors can help find the right solution for what you need. Use this list to find one near you and click "Apply Now" to start an application and conversation. 
Back to List