Ruby McCollum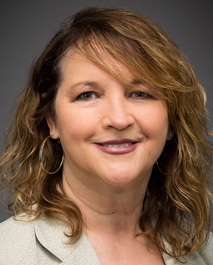 Mortgage Advisor
NMLS #: 637793

707 Green Valley Road
Greensboro, NC27408
Phone: 336.907.7681
Fax: 336.907.7682
Email
MORE THAN MONEY
"Buying a home is more than a numbers game. I learned this lesson early in my career when I helped a single mother and her young daughter move into a new home. When the loan closed, she said, 'Now my daughter can ride her bicycle!' They were simple yet powerful words that brought the real meaning of my job home to me.
A mortgage is more than money. In this case, it represented a parent's heart full of love for her child.
I work with my clients to give them this deeper meaning while staying within a budget that allows for a comfortable lifestyle. As a team, we can look at their entire financial picture to get loans and deposits working together for the best outcome. I and my colleagues are all seasoned experts in our field, and we can make the dream of home ownership a reality."
About Ruby
From Georgia and lives in Madison, NC
Loves the seaside, good food and spending Saturday mornings with her husband at the Greensboro Farmers Curb Market
Volunteer teacher for First Time Homebuyers Workshops
Member of the Greensboro Regional Realtors Association, Rockingham Community College Advisory Panel and the Rockingham County Realtors Group
Pinnacle mortgage advisors can help find the right solution for what you need. Use this list to find one near you and click "Apply Now" to start an application and conversation. 
Back to List