Kathy Chorba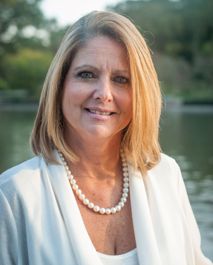 Mortgage Advisor
NMLS #: 414520

4725 SW Cary Pkwy
Cary, NC27513
Phone: 919.433.9473
Fax: 919.433.9474
Email
FINDING JOY AND PURPOSE IN YOUR WORK
A woman I know from the local crafting community once told me about the hard times she and her husband were facing. In talking it over, we discovered how much money she could save each month with a refinance. When we finished the process and cut her monthly housing expenses by more than 60 percent, I could hear her start to cry and say, "You are the angel God sent to me." As a banker, nothing will ever be more rewarding than that. I am so fortunate to get to help clients realize their dreams of homeownership and improve their financial situation. We don't just process transactions. We're helping them make the best decisions for themselves and their families, decisions that will affect them for years or even decades into the future. I love my clients who do their first loans and come back again and again as their lives progress and they become more successful. With clients like mine, it's not hard to find joy in my work.
ABOUT KATHY
Lives in Raleigh, NC.
Has worked with mortgages since 2002, with an additional two years in the mid-1980s.
Loves to entertain with her husband and to work on craft projects in her hobby room.
Serves with the Morrisville Rotary, including nearly a decade on the board.
Pinnacle mortgage advisors can help find the right solution for what you need. Use this list to find one near you and click "Apply Now" to start an application and conversation. 
Back to List