Fran Warner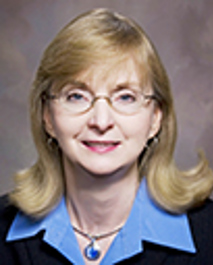 Mortgage Advisor
NMLS #: 771247

949 S. Shady Grove Road
Memphis, TN 38120
Phone: 901.259.5651
Fax: 901.261.5368
Email
EVERYONE HAS A STORY
"Every client is different, but they all have a story to tell. No other job lets me partner with them for one of the most important decisions of their lives.
"My favorite story is about a 65-year-old gentleman buying his first house. It was very small but a castle to him. When spring came, he called me and said, 'Miss Fran, you should see my backyard. I have the most beautiful flowers growing at my house.' He soon stopped by the bank to bring me a bouquet. It brightened my day, warmed my heart and reminded me how fortunate I am to work in a business that allows me to meet such kind people from all walks of life."
About Fran
Lives in Germantown, TN
Loves to spend time with her husband, son and four grandchildren
Active member, Germantown Chamber of Commerce and the Memphis Association of Realtors
Member and past president, Memphis Mortgage Bankers Association
Past director, Tennessee Mortgage Bankers Association
Former trustee, Memphis Area Association of Realtors Education Foundation
Pinnacle mortgage advisors can help find the right solution for what you need. Use this list to find one near you and click "Apply Now" to start an application and conversation. 
Back to List