Jamie Lacy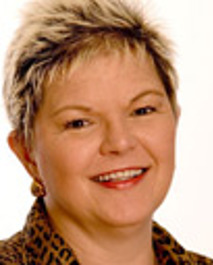 Mortgage Underwriter
NMLS #: 638883

150 3rd Avenue South
Nashville, TN 37201
Phone: 615.744.3785
Fax: 615.744.3885
Email
FINDING THE RIGHT SOLUTION
"One of the things I love about being a mortgage underwriter at Pinnacle is the opportunity to help people find the right solution for their needs, particularly when we come up with something the client hadn't considered. When I was a mortgage advisor one couple came in to apply for a mortgage on a new home. They already had a home they loved but thought they had to sell and downsize for financial reasons. After looking at their situation, we were able to refinance their existing mortgage, lower their payments and help them stay in a home they didn't want to leave."
About Jamie
Lives in Nashville, TN
Graduate of the University of Tennessee-Knoxville
Certified Public Accountant
Board member, Downtown YMCA
Pinnacle mortgage advisors can help find the right solution for what you need. Use this list to find one near you and click "Apply Now" to start an application and conversation. 
Back to List