Brad Lamb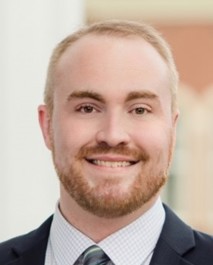 Mortgage Advisor
NMLS #: 968672

114 West College St.
Murfreesboro, TN37130
Phone: 615.904.3407
Fax: 615.962.6407
Email
RELATIONSHIPS THAT MAKE MEMORIES
"I once helped an elderly couple in need of a new home for their changing mobility needs. The husband was a World War II veteran taking advantage of a VA mortgage. They did not use email and did not drive, which can be a pretty challenging situation. But I made time to visit them in person when needed, and the mortgage closed before the contract date. My favorite part about this business are the relationships like these and the memories we make together. It's such a pleasure having the opportunity to serve our clients."
About Brad
Murfreesboro native who still calls it home
Bachelor's degree, Middle Tennessee State University
Serves on the MTSU Alumni Board and MTSU Blue Raider Athletic Association Board
Member of Murfreesboro Young Professionals, Oaklands Historic House Association and Rutherford County Historical Society
Loves traveling, the outdoors and helping others
Pinnacle mortgage advisors can help find the right solution for what you need. Use this list to find one near you and click "Apply Now" to start an application and conversation. 
Back to List