New Debit Card Celebrates Memphis Grizzlies Playoffs 2017
In addition to being the official bank of the Memphis Grizzlies and FedEx Forum, Pinnacle Financial Partners is now the presenting sponsor of the 2017 Grizzlies Playoffs.
To mark this moment in Memphis hoops history, today Pinnacle unveiled a new Grizzlies Banking debit card design that lets fans show that their support everywhere they go.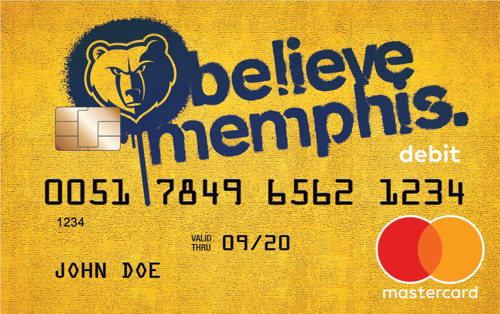 Grizzlies Banking clients can use the new card to add playoff pride to their purchasing power. 
Grizzlies fans can get their hands on the new debit card design, as well as the original Grizzlies logo design, by signing up for a new account online or at any Pinnacle office. 
Pinnacle also offers a Grizzlies MasterCard credit card. Details, applications and complete promotion details are online at GrizzliesBanking.com.