Rob Garcia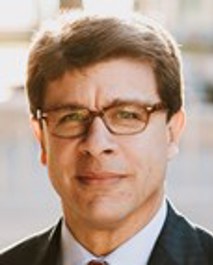 Atlanta President

3333 Riverwood Parkway
Suite 100
Atlanta, GA 30309
Email
Rob Garcia serves as Pinnacle Financial Partners' Atlanta president. Before he joined Pinnacle in 2019 to lead the firm's de novo entry into Atlanta, Garcia was responsible for Synovus' largest division, which includes metro Atlanta and northwest Georgia, as its division CEO.
Garcia began his financial services career in 1986. He has extensive commercial banking experience with a concentration in commercial real estate and C&I lending. Garcia joined Bank of North Georgia as a regional market president in 2006 through its merger with Riverside Bank. In 2010, he led a team of commercial real estate bankers in growing and managing the division's extensive CRE portfolio. Garcia was promoted to president and chief operating officer in 2011, and in 2013 he became president and chief executive officer of Bank of North Georgia (now Synovus).
He is a graduate of Auburn University.
Garcia is a very active leader in Cobb County and metro Atlanta. Garcia serves as a board member and immediate past chair of Cobb Competitive EDGE (Economic Development for a Growing Economy). He also is a board member and former chairman of the Cobb Chamber of Commerce. Garcia serves on the boards of the Atlanta Regional Commission (District 13), Action Ministries, the Council for Quality Growth and the Atlanta Police Foundation. He is a recipient of the 2015 Mack Henderson Public Service Award, presented by the Cobb Chamber of Commerce for outstanding commitment to building a better quality of life for citizens of Cobb County.


Back to List