Paul Neil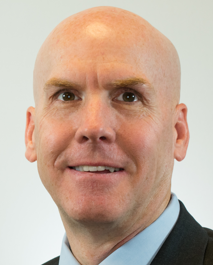 Paul Neil serves as a senior credit officer for Pinnacle Financial Partners. He supports the CRE and C&I lending efforts across the Carolinas and Virginia.
Before Pinnacle's acquisition of BNC Bancorp in 2017, Neil served as senior vice president of regional credit administration for Bank of North Carolina. Previously he spent 18 years with Wachovia Bank, N.A. in Charlotte and Winston-Salem, NC. At Wachovia, his roles included serving as a loan administration officer for the private bank and wealth management division, regional consumer sales manager and area manager for the Charlotte-Mecklenburg area.
Neil earned his bachelor's degree in finance from Wofford College in Spartanburg, SC. He also holds an ABA Stonier Graduate Banking degree and RMA-CRC designations.
Neil serves on the RMA Triad Advisory Board, where he is a past board president. He is also a past member of the National RMA Community Bank Council. Neil is a Twin City Youth Soccer coach and is involved with the United Way and Arts Council. He is a member of Calvary Baptist Church.
Back to List