Pat Pritchard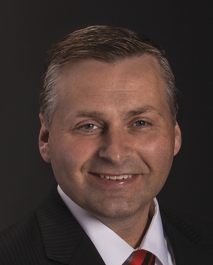 Banking Operations Manager, High Point NC
Pat Pritchard serves as banking operations manager for Pinnacle's Operations Center in High Point, NC. His responsibilities include office operations, loan operations, commercial loan processing and overall leadership of the firm's operations site in High Point.
Before Pinnacle's acquisition of BNC Bancorp in 2017, Pritchard was the senior operations officer for BNC Bank. He began his career in financial services as a stockbroker in 1994 and ultimately transitioned into banking when he joined Centura Bank in 1997. Pritchard's previous roles have included office leader, regional manager, branch operations executive and CEO of a credit union service organization. 
Pritchard earned his bachelor's degree from the University of North Carolina at Chapel Hill and his master's degree in business administration from Appalachian State University. He also holds a master's degree in accounting from Nova Southeastern University in Ft. Lauderdale, FL.
Back to List