Erich Hamm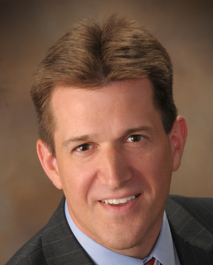 Trust Services Manager

300 N. Main Street
High Point, NC 27260
Phone: 336.881.3614
Email
Eric Hamm is Pinnacle Financial Partners' manager of trust services for the Carolinas and Virginia region. Before Pinnacle's acquisition of BNC Bancorp in 2017, he was the managing director of BNC's Trust & Wealth Management division.
Hamm has more than 27 years of experience in the wealth management and planned giving industry. During this time, he has been personally responsible for the oversight of more than $10 billion in various trust, investment, and planned giving programs.
Hamm is a graduate of Appalachian State University, American Bankers Association's National Graduate Trust School at Northwestern University, American Bankers Association's Trust Operations program and Florida State University's Financial Planner program. He holds both the Certified Trust & Financial Advisor (CTFA) and Accredited Asset Management Specialist (AAMS) designations.
Hamm has served on various planned giving advisory boards and as a guest speaker at philanthropic conferences, councils, and continuing education events. He is the past president of the North Carolina Planned Giving Council, the Greensboro Estate Planning Council and NC Children's Home Society Foundation. Hamm currently serves as board chairman for Victory Junction.
Back to List