Ed Stein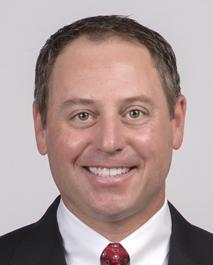 Regional President, Upstate South Carolina

550 E McBee Avenue
Greenville, SC 29601
Ed Stein serves as the regional president for Pinnacle Financial Partners' Upstate South Carolina region.
Before Pinnacle's acquisition of BNC Bancorp in 2017, he was responsible for commercial and retail operations in the Upstate, including business development responsibilities.
Stein began his financial services career in 1993 with First Union National Bank of South Carolina in Greenville, where he was an underwriter/credit analyst. Other roles included serving as a commercial team leader for South State Bank, senior relationship manager for Wachovia Bank and investment officer/analyst for Transamerica Mezzanine Finance.
Stein earned his bachelor's degree in accounting from Furman University. He is a member of the Young Benefactor's Board at Furman and is past president of its Paladin Club board of directors.
Stein is active in the community with the United Way of Greenville, where he is a member of its campaign cabinet. He also serves on the advisory board for St. Joseph's Catholic School and is a tutor/mentor for middle school students through Junior Achievement. Stein is a past treasurer for the Greenville Eastside Kiwanis Club.
Back to List