David Hoppenworth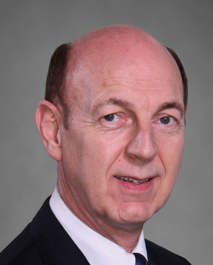 David Hoppenworth is the SBA lending director for Pinnacle Financial Partners.
Before Pinnacle's acquisition of BNC Bancorp in 2017, Hoppenworth served in the same capacity for BNC. He began his financial services career in 1989 with Wells Fargo Bank in San Francisco, where he served as a commercial loan officer. Other roles included serving as an independent financial services consultant, chief credit officer and credit executive of small business finance for CertusBank in Greenville, SC and a SBA division senior credit officer for TD Bank Group.

Hoppenworth earned his bachelor's degree in business administration from Rochester Institute of Technology in Rochester, NY.
He is a member of the National Association of Government Guaranteed Lenders, where he served on the advisory committees for the Region 4 board of directors, and Small Bank board of directors. Hoppenworth also has served on the National Association of Certified Development Companies, where he was a certified trainer.
Back to List