Dale Floyd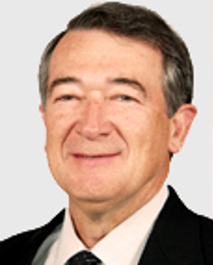 Senior Lending Officer

214 W. College Street
Murfreesboro, TN37130
Phone: 615.849.3369
Email
Dale Floyd serves as a senior lending officer in Rutherford County.
Prior to merging with Pinnacle Financial Partners, he served for almost 20 years as senior vice president and manager of mortgage and construction/development at Cavalry Banking. Floyd began his career in banking as branch manager and then senior vice president of lending at First Federal Savings Bank of Tennessee. Previously, he managed Romana Industries for PCA in the Dominican Republic and was PCA plant manager in Manchester, Tenn.
Floyd is a member of the National Mortgage Bankers Association and attended both mortgage and commercial banking schools after graduating from Middle Tennessee State University. He is an active participant with Habitat for Humanity and the City of Murfreesboro Homeless Task Force Advisory Committee.