Chad Rounder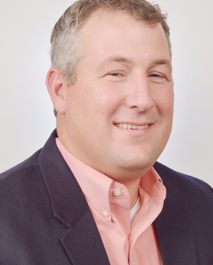 Financial Advisor / Area Manager
NMLS #: 610747

949 S. Shady Grove Road
Memphis, TN 38120
Phone: 901.259.5416
Fax: 901.261.5316
Email
Chad Rounder is a financial advisor and area manager for Pinnacle. He is based at the firm's main office in Memphis on Shady Grove Road.

Rounder joined Pinnacle in 2016 to lead a team of financial advisors who concentrate on businesses with revenues of $3-15 million. Previously he worked in business banking at Iberiabank and managed a bank branch for Regions.

Rounder earned his bachelor's degree in finance and economics from Christian Brothers University. He is on the board of the Memphis chapter of the Risk Management Association and is involved in youth sports.
Back to List