Carla Jarrell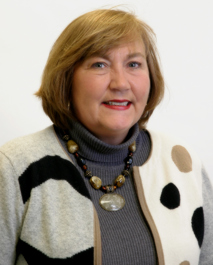 Community Development Officer

150 3rd Avenue South
Nashville, TN 37201
Phone: (615) 744-3714
Email
Carla Jarrell is Pinnacle's community development officer, responsible for managing the firm's community development activities across its footprint.
Jarrell's financial services experience spans 24 years. She came to Pinnacle in 2003 from The Bank of Nashville, where she was vice president and compliance officer. Prior to The Bank of Nashville, Jarrell was an assistant vice president in the legal/compliance division at First American National Bank.
She earned a paralegal certificate from the Southeastern Institute for Paralegal Education and certificates from the American Bankers Association National Compliance School in both lending and deposit/operations.
Jarrell currently serves on the board of Woodbine Community Organization and the Advisory Board for Habitat for Humanity of Greater Nashville. She is a past president of Tennessee Jump$tart and is a founding member of the Tennessee Affordable Housing Coalition. Jarrell is a member of the Affordable Housing and Community Growth Forum of Nashville.
She is a past board chair of Progress, Inc., an agency that provides support services for adults with developmental disabilities, and served for several years on the Mayor's Advisory Committee for Persons with Disabilities.
Jarrell was named a finalist in the Community Supporter category of the Nashville Business Journal's Women of Influence for 2014 and was one of CABLE's nominees for the ATHENA award in 2018. In 2012 she was named Habitat for Humanity of Tennessee's Community Leader of the Year.
Jarrell has been involved in several initiatives that changed the face of affordable housing in Nashville and the state. She was part of a group that formed the Community Investment Tax Credit Program, which has helped to create thousands of affordable housing units across the state. She was also a member of the Barnes Fund Housing Task Force, a group that worked for years developing the foundation for what helps to create hundreds of units of affordable housing in Nashville each year.
Back to List