Anne Rolman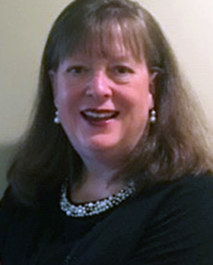 Manager, Treasury Management Services
Anne Rolman serves as manager for Pinnacle's treasury management services. She is based at the firm's headquarters in downtown Nashville.
Rolman joined Pinnacle in 2020, bringing 35 years of financial services experience to the role. She joined the firm from Bank of America, where she had been senior treasury solutions officer since 1999. Rolman also served as senior cash management consultant for First Union National Bank (now Wells Fargo). The foundation for her career as a Nashville banker began with a 10-year tenure at First American Bank (now Regions Bank), where she managed client service teams and served as a treasury management advisor to middle-market and global companies.
Rolman earned her bachelor's degree from Georgetown University and master's of business administration from Vanderbilt University. She has served on the board of directors for Habitat for Humanity of Greater Nashville since 2007, advising the agency on strategic and tactical objectives.
Back to List