Ronald L. Samuels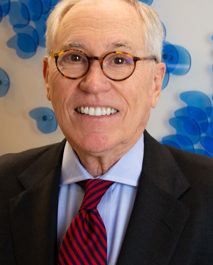 Vice Chairman, Pinnacle Financial Partners Director since July 1, 2016
Ron Samuels is vice chairman of Pinnacle's board of directors. Before Pinnacle's merger with Avenue Bank in 2016, Samuels was Avenue's chairman and chief executive officer. He co-founded Avenue in 2006 after serving as group president of Middle Tennessee at Regions Bank.
Samuels is a graduate of the University of Mississippi and Vanderbilt University Owen School of Management. He is active in civic leadership and served as the chairman of the Nashville Area Chamber of Commerce from 2008 to 2010. Samuels serves on the boards of the Tennessee Bankers Association, Country Music Foundation, Nashville Alliance for Public Education, Nashville Entrepreneur Center and The Golf Club of Tennessee. He previously held leadership roles on the boards of the Adventure Science Center, Music City Convention Center Coalition, Nashville Sports Council, Music City Bowl and Center for Non-Profit Management.
In 2019, Samuels was honored as Nashvillian of the Year by the Easter Seals, and in 2015 he was presented with the Nashville Business Journal's Lifetime Achievement Award in conjunction with the publication's "Most Admired CEOs and Their Companies" awards. He was named a "Leader In Banking Excellence" in 2009 for career and community contributions by the Tennessee Bankers Association and received the "Leadership and Integrity Award" from the Dean Institute for Corporate Governance at Lipscomb University.
Back to List