Dr. Glenda Baskin Glover, lead director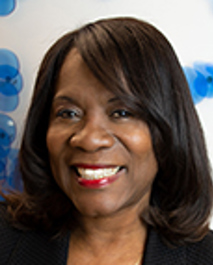 Director since Dec. 2, 2013
Dr. Glover has served as president of Tennessee State University since January 2013. She is a certified public accountant, an attorney, and is one of two African American women to hold the Ph.D./CPA/JD combination in the nation.
Dr. Glover previously was the Dean of the College of Business at Jackson State University in Jackson, MS, where she led the College of Business throughout the accreditation process and spearheaded the implementation of the nation's only Ph.D. in Business at a historically black college and university. Her other previous roles include serving as chairperson of the Department of Accounting at Howard University, chief financial officer of an engineering firm, tax manager at a major public utility company and accountant with a Big-Four CPA firm.
Dr. Glover has been a corporate board member of three other publicly traded corporations: Citigroup-Student Loan Corporation, American Learning Corporation and First Guaranty Bancshares. She served as either chair of the audit committee or as a financial expert on each board.
Dr. Glover is the author of more than 100 articles and papers and is regarded as one of the nation's experts on corporate governance. She earned her bachelor's degree from Tennessee State University, pursued an MBA at Clark Atlanta University and completed her doctorate in business from George Washington University. She later completed her law degree from Georgetown University.
Back to List