Shady Grove Office Leader Justin Russell Among New Members of Pinnacle's Memphis Team
October 04, 2021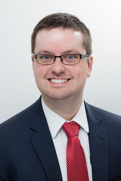 Pinnacle Financial Partners continues to grow its Memphis team, including office leader Justin Russell, who is based at the firm's main Memphis office at 949 S. Shady Grove Rd. Other new adds to Russell's client service team at the Shady Grove office are financial advisor Keith Collins, financial advisor assistant James Hannan and financial specialist Tara Stewart.
"2021 has been a big recruiting year for us in Memphis," said regional president Phillip May. "This group of four is a great example of the caliber of talent we're able to attract based on our best-in-class culture. With an average of 18 years each, they want to work for a firm that values the wisdom and acumen they've gained over the years, gives them the autonomy to do the right thing and rewards them for it."
Russell brings nine years of financial services experience to his role, most recently as a branch operations manager at Orion Federal Credit Union. In addition to Orion FCU, he worked at Regions Bank and First Horizon. Russell earned a bachelor's degree from the University of Memphis.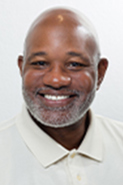 Collins brings 31 years of financial services experience to Pinnacle from SunTrust (now Truist) in Memphis where he served for the last six years, most recently as a commercial relationship manager. He also worked for First Horizon, Bank of Bartlett and Union Planters Bank. Collins is past president of the board of directors for Memphis Black Arts Alliance, a member of Memphis Light Gas & Water's external advisory committee, and a finance committee member for Economic Development Growth Engine (EDGE) for Memphis and Shelby County.
Hannan came to his role as financial advisor assistant at Pinnacle from Independent Bank in Memphis, where he was a retail banker for three years. His 12 years of financial services experience includes work for Aventa Credit Union in Colorado Springs, CO, Centennial Bank in Lubbock, TX, Arkansas Federal Credit Union in Conway, AR, Lutheran Credit Union of America in Brea, CA, and Orange County Credit Union in Lake Forest, CA.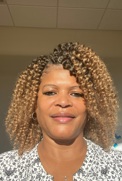 Stewart has 21 years of financial services experience, most recently as a teller for Orion Federal Credit Union. Prior to that, she was a supervisor/branch service leader for Regions Bank in Memphis, where worked for 10 years. Stewart also worked for Independent Bank in Memphis as assistant manager.
Pinnacle Financial Partners provides a full range of banking, investment, trust, mortgage and insurance products and services designed for businesses and their owners and individuals interested in a comprehensive relationship with their financial institution. Pinnacle earned a spot on FORTUNE's 2021 list of 100 Best Companies to Work For® in the U.S., its fifth consecutive appearance. American Banker recognized Pinnacle as one of America's Best Banks to Work For eight years in a row and No. 1 among banks with more than $10 billion in assets in 2020.
Pinnacle has served Memphis since 2015 when it acquired Magna Bank. Since then Pinnacle has become the official bank of the Memphis Grizzlies and FedExForum and was named a "Top 10 Company to Watch in 2017" by the Greater Memphis Chamber. Pinnacle was named No. 1 "Best Place to Work" by the Memphis Business Journal in five of the last six years. 
The firm began operations in a single location in downtown Nashville, TN, in October 2000 and has since grown to approximately $35.4 billion in assets as of June 30, 2021. As the second-largest bank holding company headquartered in Tennessee, Pinnacle operates in 14 primarily urban markets across the Southeast.
Additional information concerning Pinnacle, which is included in the Nasdaq Financial-100 Index, can be accessed at www.pnfp.com.